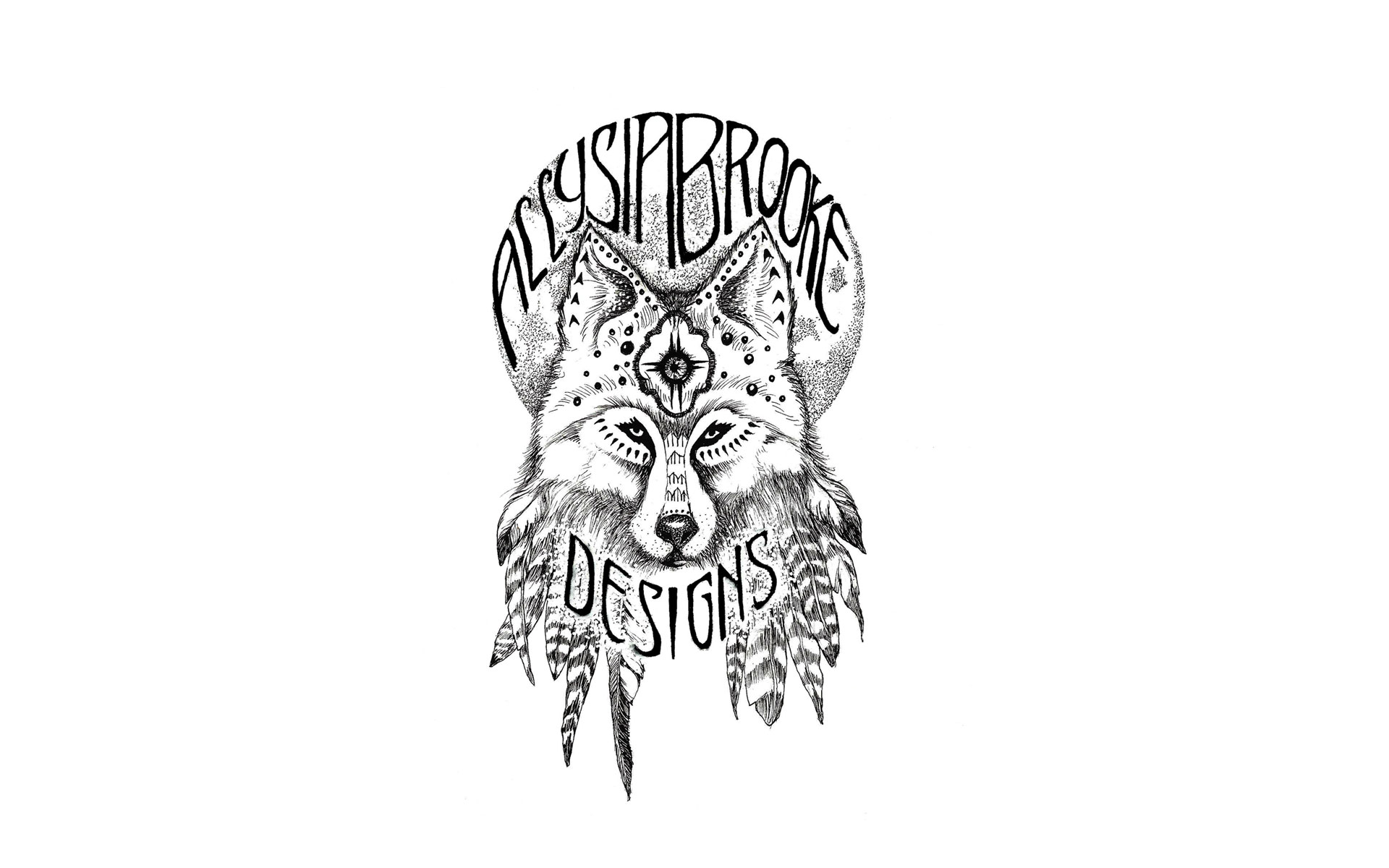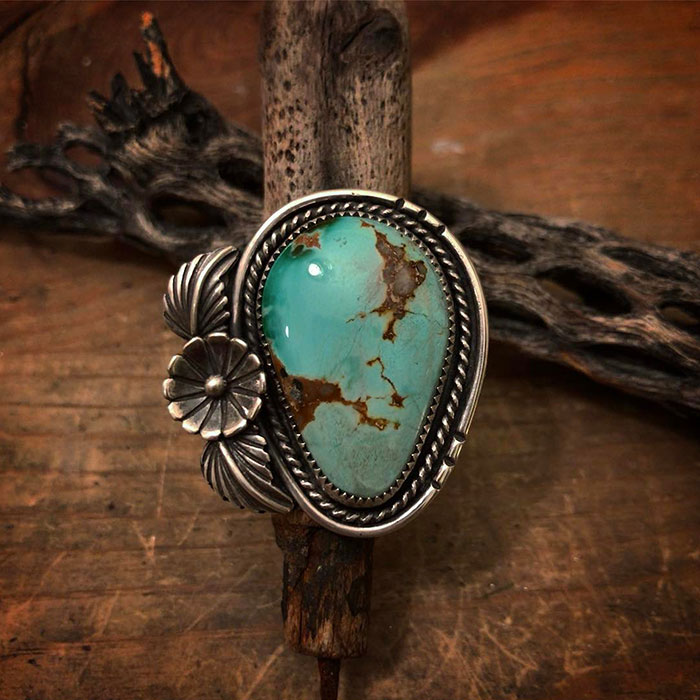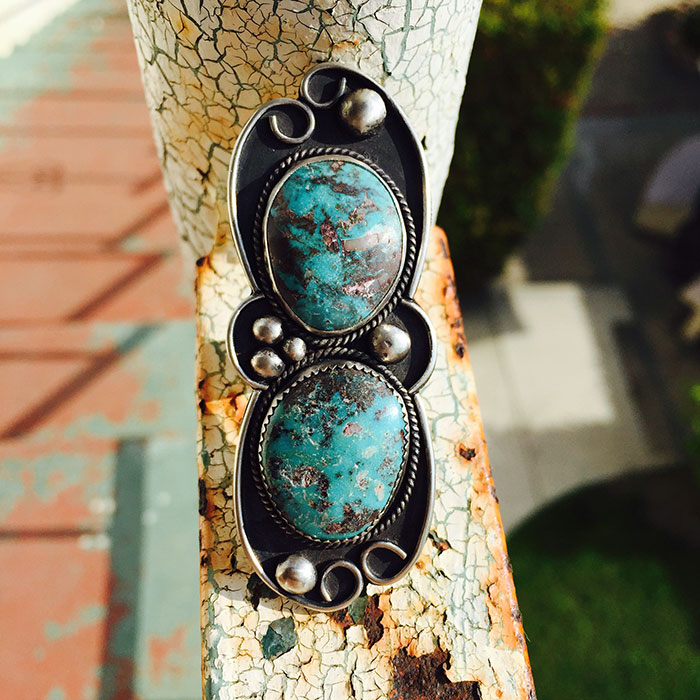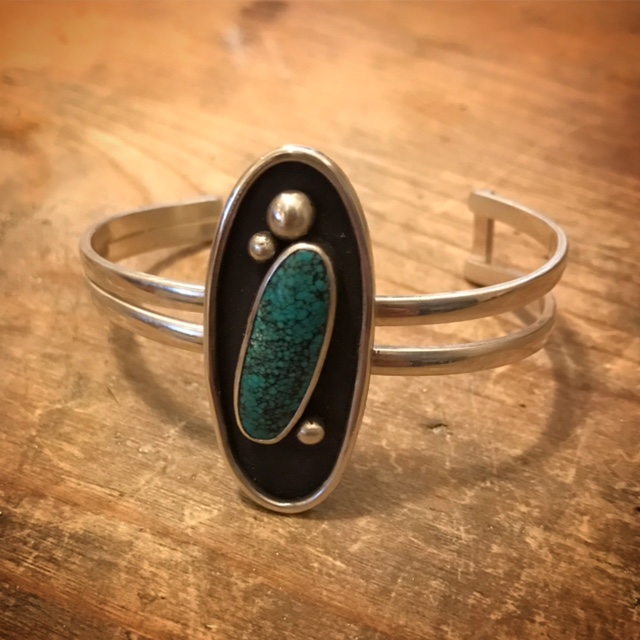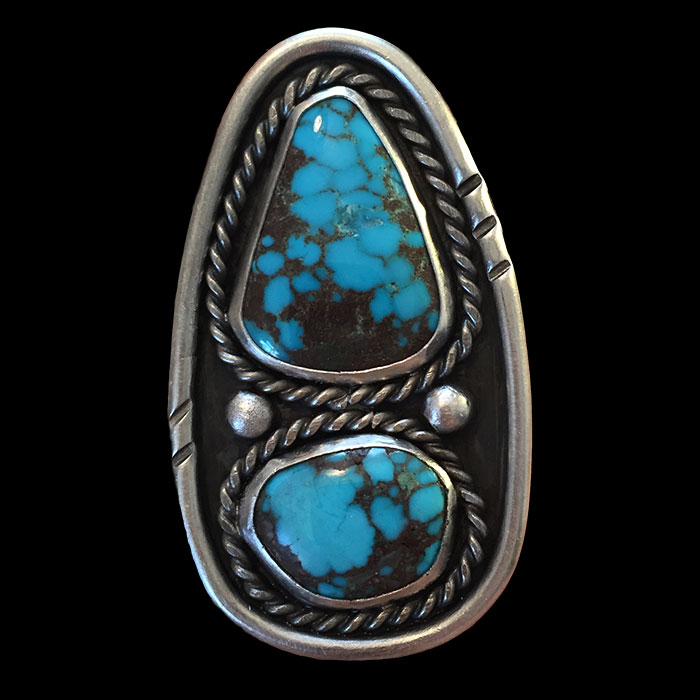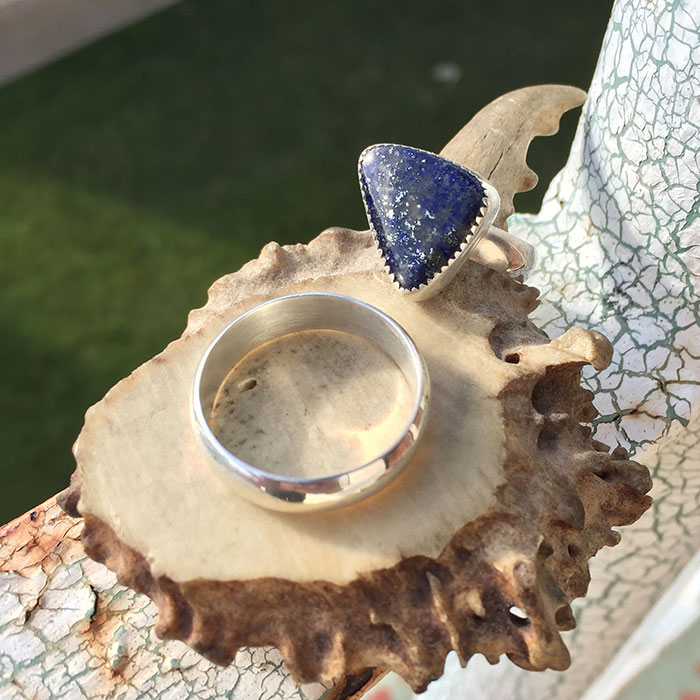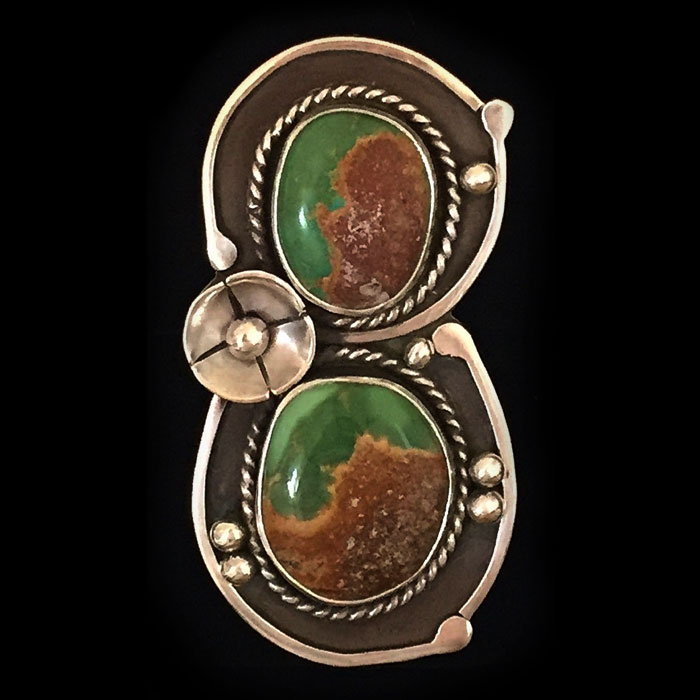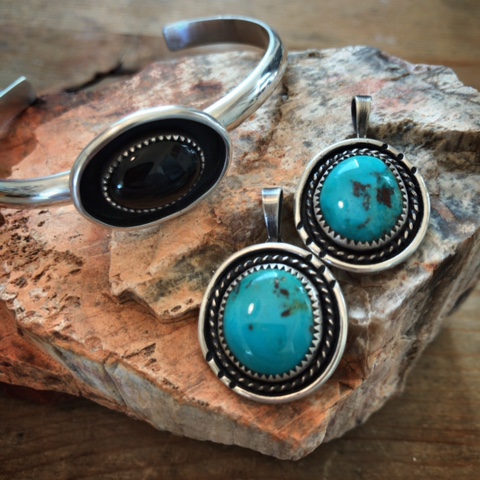 Allysia Edwards grew up in the dramatic, beautiful landscapes of the Southwest, raised in a home filled with eye-catching Native American jewelry, rugs, and handmade pieces. These various artifacts provided the aesthetic backdrop that has inspired her since, and the culture she was surrounded by is evident in her love of nature, her everyday style, and her creations. Jewelry in particular was a passion of hers from her earliest memories, and although the interest has been lifelong, it was only in recent years that Allysia had the opportunity to actively pursue the craft. Prior to this, she had co-owned Three One G Records for nine years- a seemingly altogether different and yet ethically connected labor of love meant to showcase forward-thinking, eccentric, artistically unique music born in San Diego and beyond.
Deanna Jacobson was the first teacher Allysia worked with in 2014, when she started taking various classes in metalwork and jewelry making. Jacobson became a sort of mentor as well as a friend outside of class,
encouraging her to work in the studio and creating pieces together.Perhaps the most important lesson learned from the experience was that it's never too late in life to start something new, as Edwards was initially unsure about the undertaking of a new, time-consuming venture in her late 30's. Always up for an adventure, she persisted, fell in love with the craft, and noticed as the process began to feel more organic it came naturally to her.
Allysia's jewelry draws influence from wherever her travels take her, including desolate desertscapes, voluminous mountains, and turquoise-tinged lakes. Her work is as big, bold, and vibrant as her personality. Through her jewelry, Allysia Brooke Designs hopes to pay homage to family, especially to her father and grandmother. These two beloved figures in her life passed on beautiful, vintage pieces which serve as a constant reminder of where she's come from as well as where she hopes to go with her career.
--Becky DiGiglio
.04
Reach out
Interested in getting a custom piece created or just want to say hi? Use the form below to get in touch and I'll get back to you as soon as possible.